Why You Should Start a Relationship with a Rental Company Now
Written by Jack McMillan on March 11th 2016.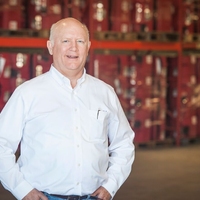 If you're a restoration professional or own a construction company, you may have received a call or email recently from Global Drying Equipment. Maybe you're not interested in talking to us, because you don't need to rent any equipment right now. But what happens when an unexpectedly large loss comes your way? Or when an intense rainstorm floods many of your customers' basements as well as two large construction sites? Are you prepared to respond when lots of needy customers call?
When a weather event or major loss occurs, you need extra restoration equipment as soon as possible. The day the need arises is not the time to call around for rental rates and availability. That's why Global Drying Equipment works with customers to set up Master Lease Agreements before the need arises.
What's a Master Lease Agreement?
When you set up a Master Lease Agreement with Global Drying Equipment, you're getting the paperwork out of the way now so that you can get the right equipment delivered quickly when you need it. Our lease agreements come with no obligation—you owe us nothing until you actually rent the equipment. The Master Lease is just a way for you and GDE to agree on the key terms of rental so that we can respond quickly when you need dehumidifiers, air movers, air scrubbers, desiccants or generators.
Sign a Master Lease Agreement now, and you'll be all set to get rental equipment with only a phone call. You will receive the Agreement via email and can sign it electronically using your smartphone or computer. Remember, you have no obligation until you actually arrange a rental.
What's an Equipment Rental Order?
The Equipment Rental Order (ERO) is the document we use to confirm your specific rental need, including pricing. This is how we minimize surprises. When you call in your equipment requirements, we prepare the ERO and send it via email for your approval. Just like the Master Lease Agreement, you can sign it electronically from your smartphone or computer.
A Relationship Now, Equipment When You Need It
In short, set up a Master Lease Equipment now with Global Drying Equipment, and you'll have an established relationship with our company. We will know you and your company so that when the "I need it now!" call comes in, we'll be ready to respond quickly. With depots throughout the Eastern United States, we have the equipment nearby to respond immediately to your call.
So contact Global Drying Equipment now to set up a Master Lease Agreement and ensure you're ready to receive restoration equipment the moment you need it. We look forward to working with you.
Posted in
Company News
|
Restoration Facts