Preparing for the 2016 Hurricane Season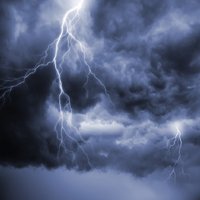 June 1 officially kicks off the 2016 Atlantic Hurricane Season, the time when storms are most likely to brew in the Atlantic Ocean, Gulf of Mexico and Caribbean Sea (though the season's first hurricane, Alex, already struck the Azores back in January). For this year, experts predict that the 2016 Atlantic Hurricane Season will have an average to slightly above average number of storms.
Specifically, the major weather-prediction organizations are expecting that 12-14 named storms will develop before November 30, with 6-8 of them likely to be hurricanes, and 2 of those to be major hurricanes. North Carolina State University has a more dire prediction, forecasting 15-18 named storms, with 8-11 of those being hurricanes, and 3-5 of those being major hurricanes.
With a potentially significant number of hurricanes on their way, are you and your restoration company prepared to handle water and flood damage for your customers?
Hurricanes, Tropical Storms and even strong Nor'Easters can cause incredible damage to houses, offices, and construction sites, even those in areas accustomed to storms. Your customers will rely on you to respond quickly to address the aftermath from heavy winds and rains, including water damage and severe flooding. You need to have enough desiccants, dehumidifiers, and air movers to be able to respond when a storm hits.
As you know, in a major event, equipment becomes scarce. You need to have pre-established relationships to minimize the risk of not having adequate equipment.
Contact Global Drying Equipment today, and we'll proactively contact you as storms approach your area, well before the storms make landfall. With our Master Lease Agreement, we can get the paperwork out of the way now, so that we're ready to ship equipment right away from any of our convenient equipment depot locations.
Call GDE now to be prepared for hurricane season, and you'll be able to help your customers the moment they call.
Contact GDE today at 888-794-5308, or reach us online.
Posted in
Restoration Facts