GDE Opens Depot in Raleigh, N.C.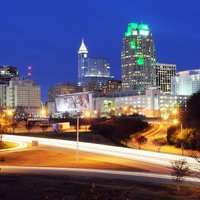 In August 2016, Global Drying Equipment continued our expansion throughout the Southeast by adding another new equipment depot—this one in Raleigh, N.C. The addition of this depot will allow us to quickly and easily respond to requests and provide equipment to clients throughout Central North Carolina, including Raleigh, Durham, Chapel Hill, Winston-Salem, Greensboro, High Point, Burlington, Asheboro, Rocky Mount, Wilmington, Greenville, and all the cities and counties in between.
Global Drying Equipment provides top-quality restoration equipment to restoration professionals and construction sites as soon as they need it. Our depots in the South, Southeast, Mid-Atlantic and Central States ensure that rental equipment is nearby and ready to serve our clients the moment they call. This means restoration professionals can trust Global Drying Equipment to have the fans, desiccants, dehumidifiers, air scrubbers and generators they need to respond quickly to flooding, water damage, moisture-control issues, construction needs and general restoration projects.
Additionally, we are offering current and new clients in North Carolina a free Equipment Utilization Review. So if you're a business in the Raleigh-Durham area or anywhere in Central North Carolina, we can personally visit your site, evaluate your equipment use, and show you the cost savings that might be possible in renting equipment instead of owning it.
The team at Global Drying Equipment looks forward to partnering with restoration companies and construction firms in Central North Carolina. And for those who live further afield, we provide restoration equipment to regions throughout the Southeast, Mid-Atlantic, South and Central U.S. View a full listings of our depots and areas served on the Depots Page.
Contact us today to discuss how our depots can quickly respond to your equipment needs as a restoration professional.
Posted in
Company News